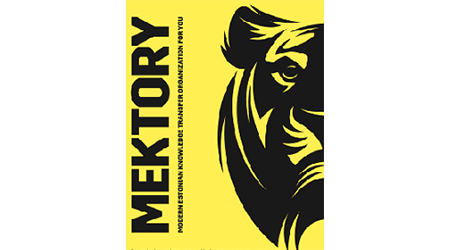 3-5 June 2014 robotics sector employees UIIP NASB visited and got acquainted with the experience of research and innovation activities of the Tallinn Technical University.
Due to the fact that employees of the sector of robotics have very close contact with the Department of Information Technology and Robotics BNTU, the purpose of the meeting was to get acquainted with the organization of research and innovation activities of the students of Tallinn Technical University (TTU) which is a resident of Tallinn Science Park «Technopol». TTU is a prime example of the effective implementation of business support and research activity of students. Within the framework of the Tallinn Science Park «Technopol» function Startup-Incubator (promotion of new technologies and business ideas to life) and open innovation platform «MEKTORY», which provides ample opportunities for cooperation with entrepreneurs and private companies, not only to employees and teachers, but and university students.
«MEKTORY» is located in a separate four-storey building is an innovative interdisciplinary platform where students from different disciplines under the guidance of teachers come together to apply the knowledge gained in practice. Thus, students are trained to implement the full cycle of events to introduce their skills: from idea to prototype and industrial manufacturing. «MEKTORY» offers its audience and workshops for practical work both in technical and humanitarian areas. Participants first direction available laboratory robotics, mechatronics, electronics, technology of 3D-printers, media and communications, and digital signal processing. In addition to building houses workshops for machining wood, metal, paint products, trial production and assembly of printed circuit boards. Humanitarians can take advantage of specialized audiences for training in logistics, psychology and business rules, as well as for the study of different cultures (eg, Japan, China, India, Australia and the Americas).
The meeting was organized by a tour of the training and production facilities of the Department of Mechatronics Mechanics Department of TTU, which was marked by a high level of technical equipment. The main suppliers of training equipment are such world leaders as FESTO, National Instruments, LabVIEW. Much attention is attracted exhibition and exposition materials created by students as part of the protection of diploma and master's works.